Restaurant
The traditional cuisine of Abruzzo plays the absolute leading role in our restaurant, menus with fish and meat dishes and many other tempting culinary delights are waiting to be discovered.
During your stay at Holiday Village by the sea you have a free choice in our restaurant. Our food is varied and we give importance to the fact that we use fresh and regional products.
For more information on restaurant pensions and related costs click here.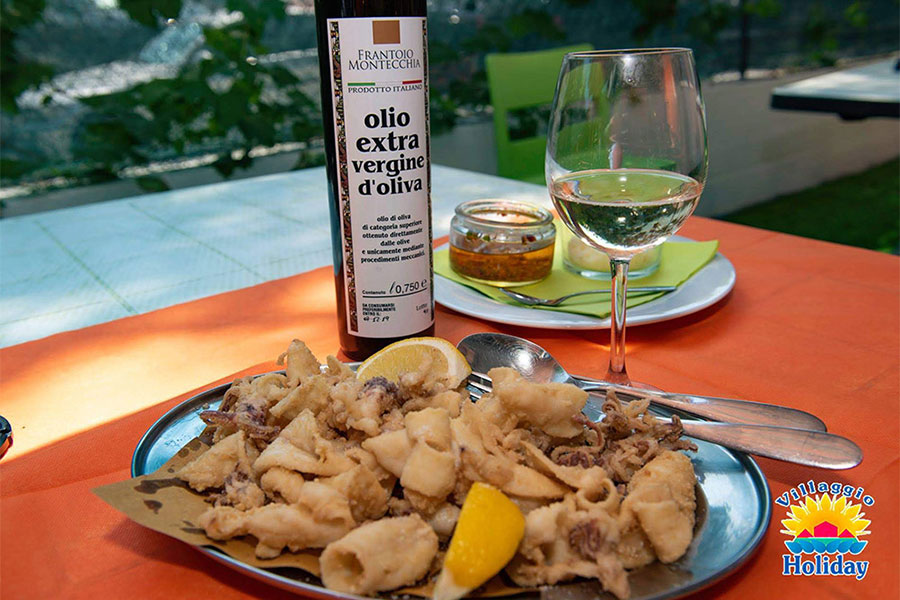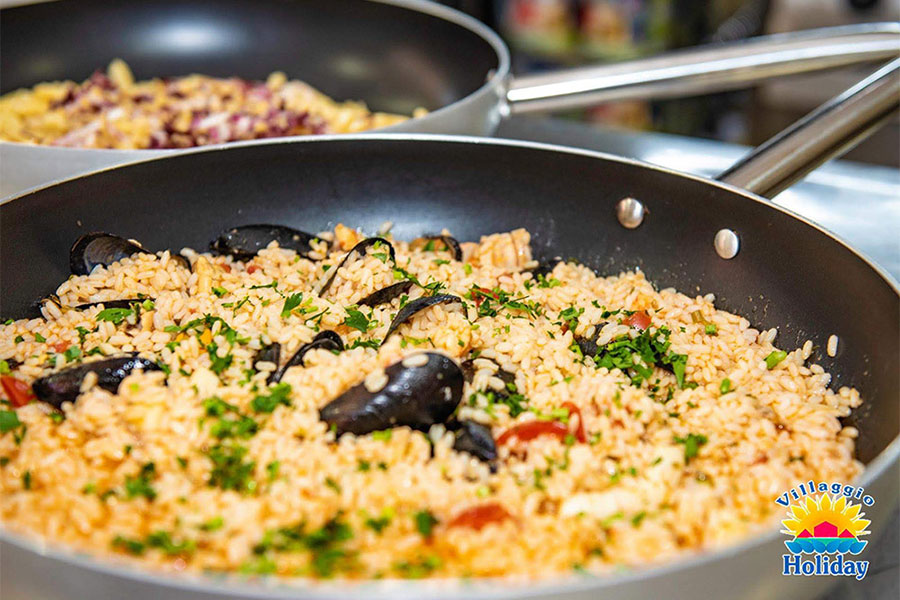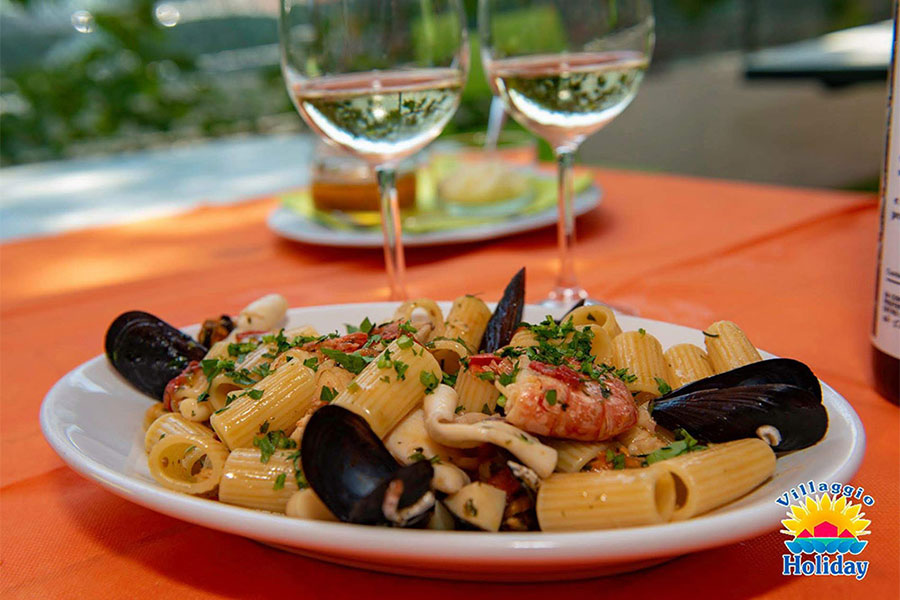 If you prefer to enjoy your meal at your pitch or accommodation, use the Take Away service.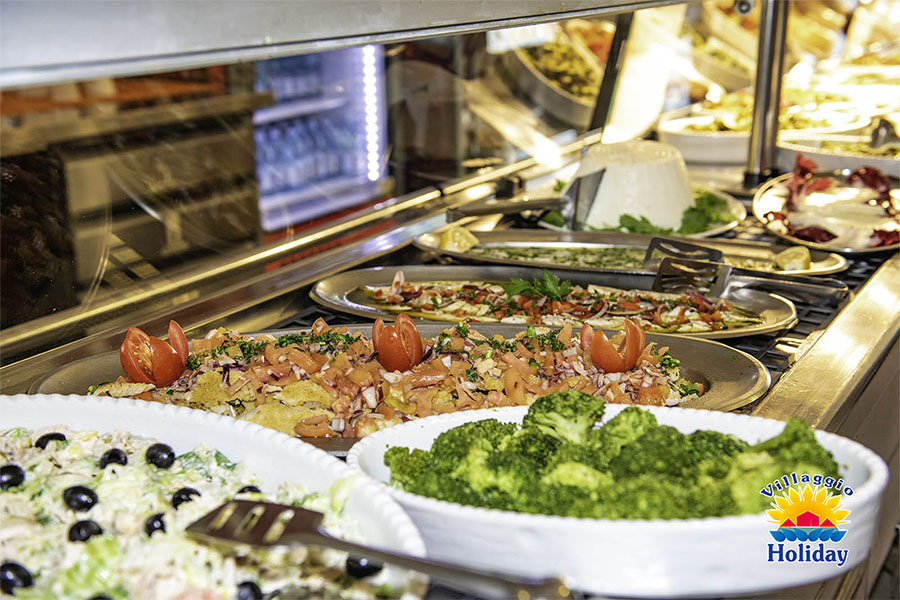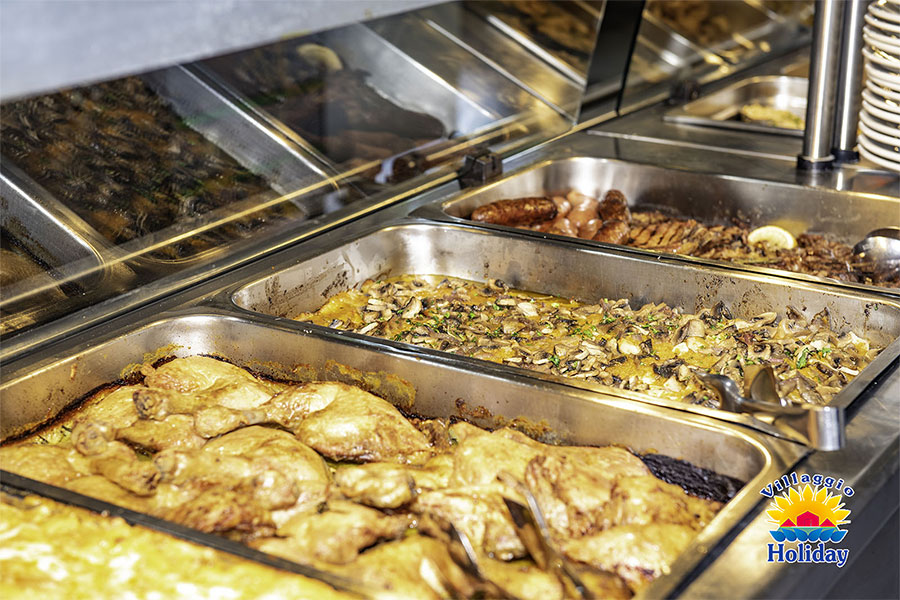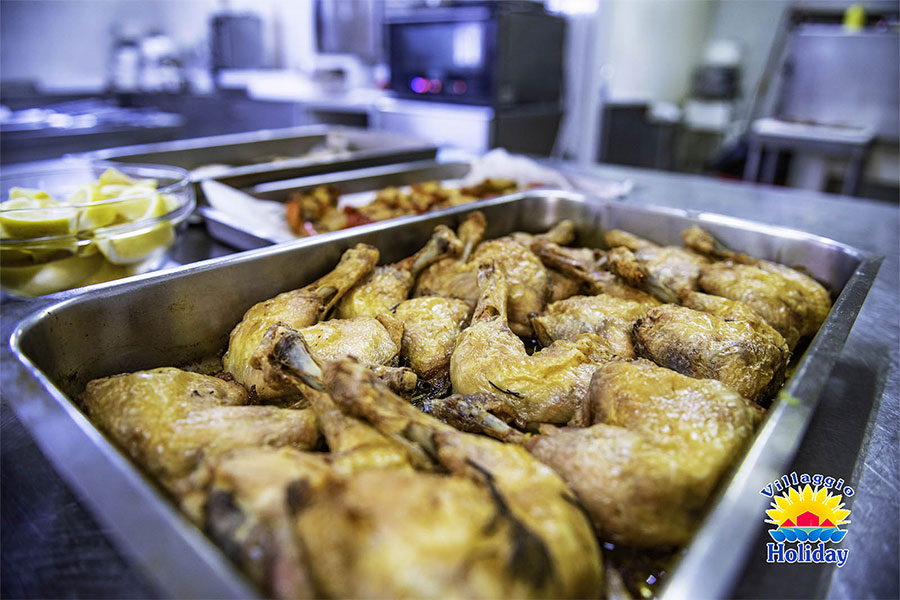 For the pizzeria you will find experts who use high-quality ingredients that give our pizza taste and digestibility.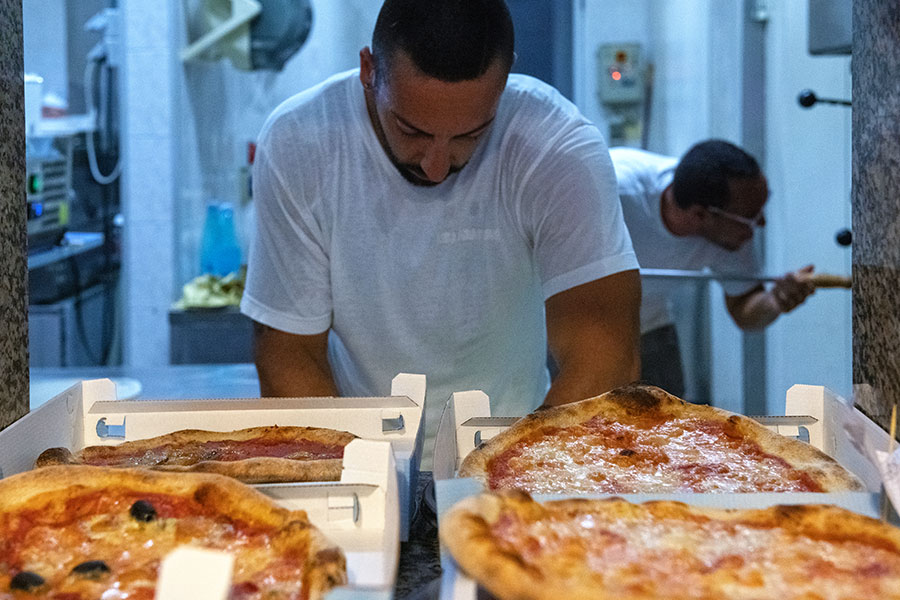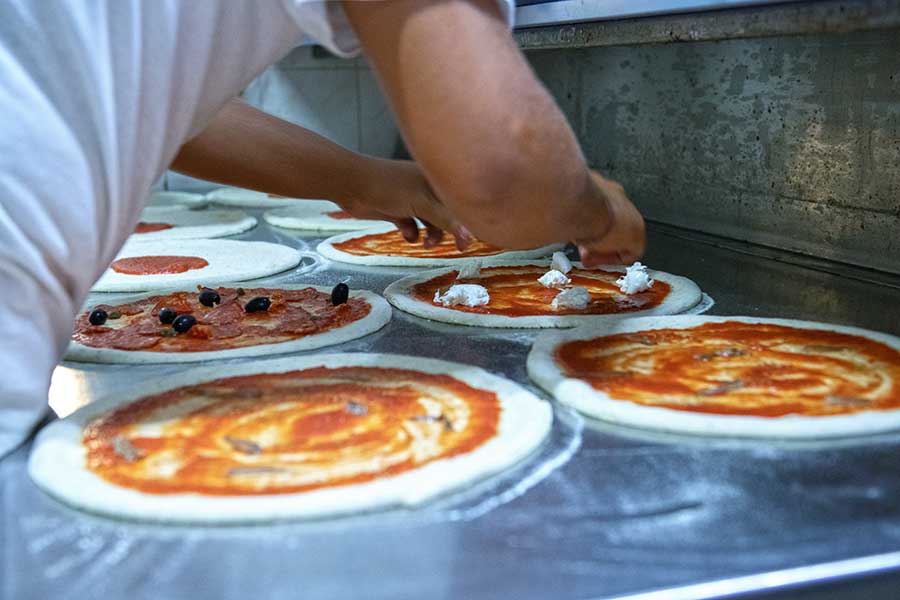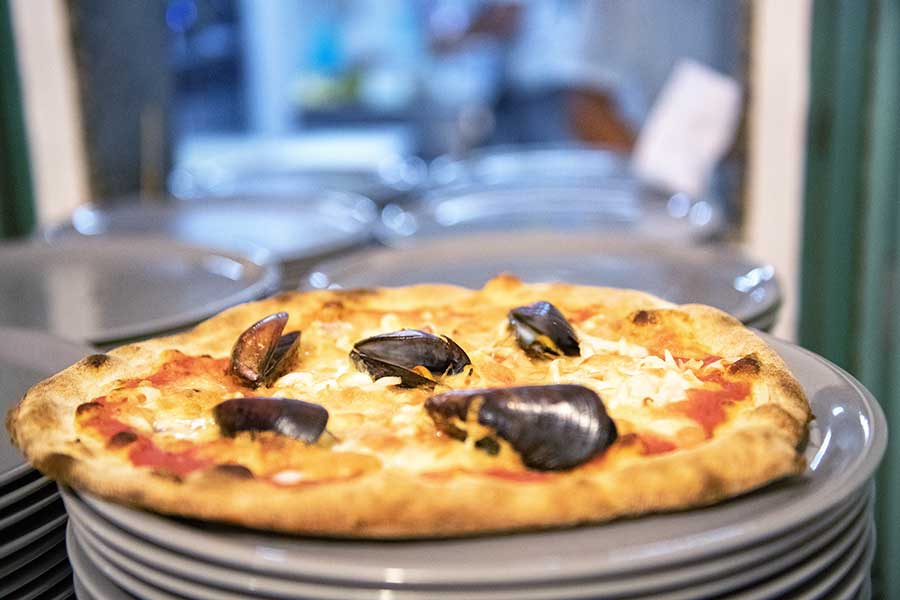 Opening time:
Breakfast: 7:30 - 9:30
Lunch: 12:30 - 14:00
Dinner: 19:30 -21:30
Takeaway pizza: 19:00.